Azure Activity Log – Change History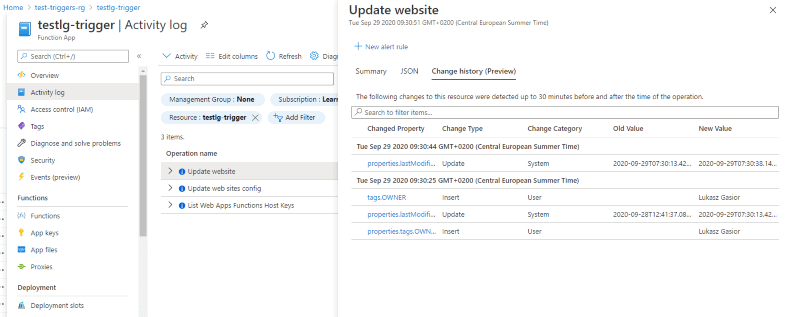 Azure Activity Log is a great tool for auditing resources in your subscription. For example, you can check who (and when) has created or stopped a Virtual Machine.
For many events, it is quite obvious what happened – Start/Stop VM events don't require more explanation. But it is not the case for the "update" event. For me, it was always hard to find out what really has changed.
And now I can see that there is a "Change History" tab in Activity Log!
I don't know when exactly this has been added … I found it a couple of days ago.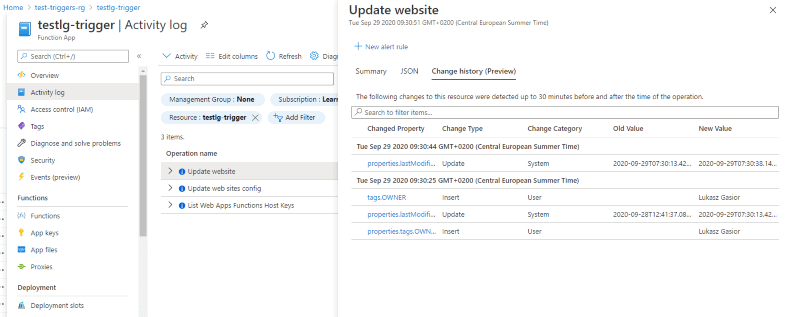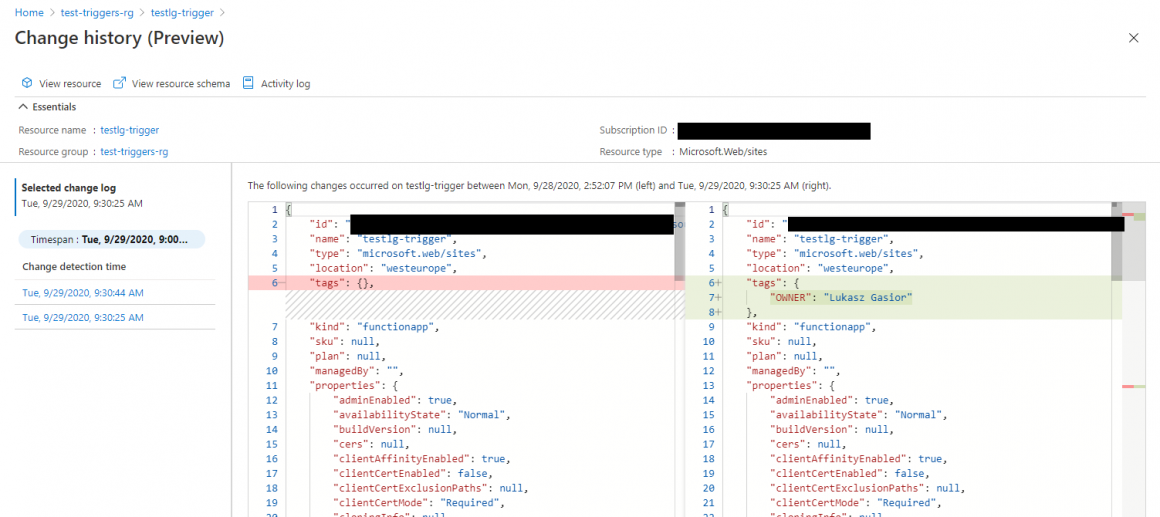 Change History is currently in preview, but I found verry usefull!
Do you like this post? Share it with your friends!
You can also subscribe to my RSS channel for future posts.
comments powered by

Disqus